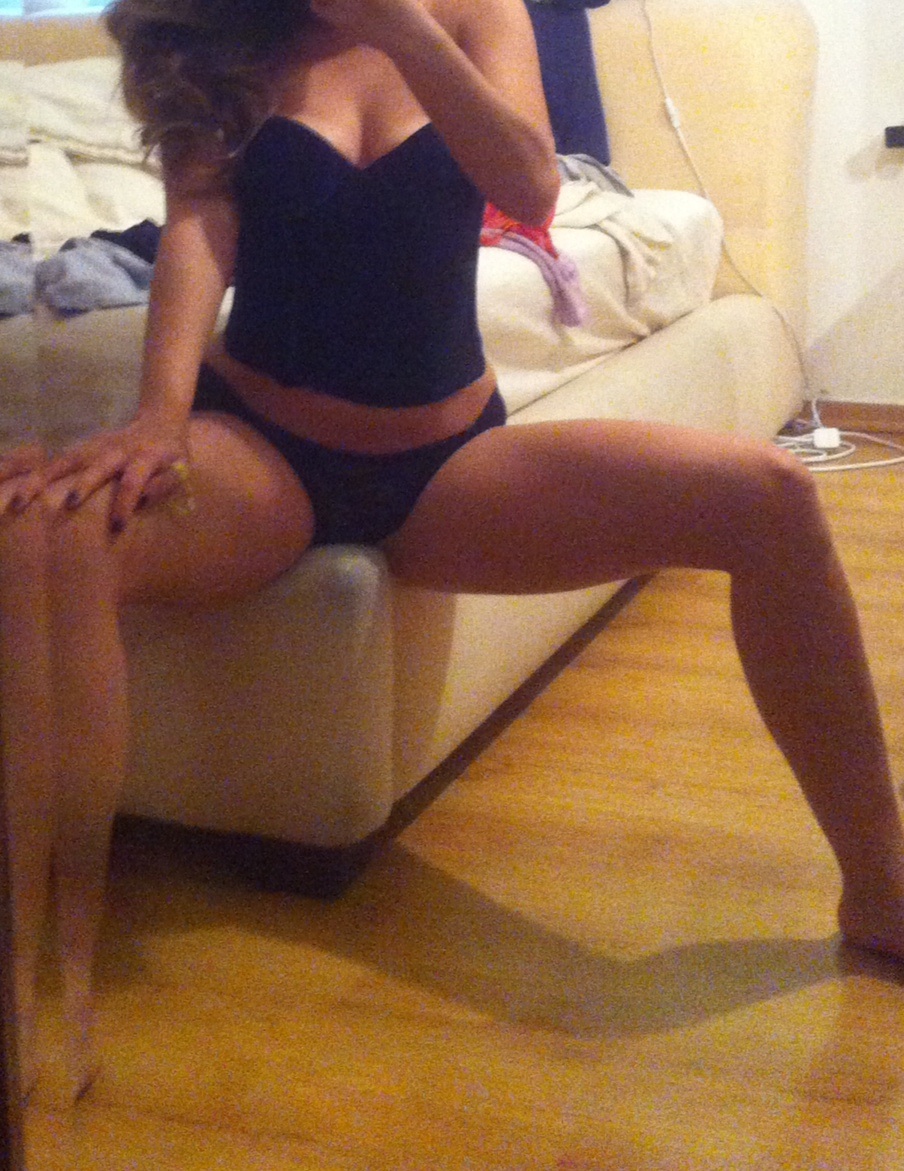 I'm sorry to disappoint guys, but I don't have any new sex experience to share with you this time.
BUT!
Instead, what I'm about to do is something I've never done yet with my blog. I'm going to publish here a full conversation that I had with one very interesting visitor of my blog who decided to contact me by email. Her name is Megan, and you better read until the end of this special post, I'm sure you will enjoy 🙂
Megan:
Hi there,
I'm Megan… England born and bred and now living in Israel. Although
a university graduate  with everything costing so much here and wages being not so much I've decided to give private escorting a go and doing some research
stumbled upon your page. Im in my early 20s, very small ( 5ft) have
long brown hair with blonde lights and a slim although. Of perfectly
tomes body with 32 d natural breasts.
I found myself getting wetter and wetter as I read each review you had
written so I was wondering if Perhaps you would like to be my very
first client – let me know what you would be after and we can go from
there. I eagerly await your response.
Megan
Me:
Hey Megan,
It actually took me a few moments to realize that this is a female who's writing to me, until now all of the messages I got through my contact form where from males who wanted me to help them find a good escort. So it was refreshing reading your email 🙂
To be honest with you, sharing my sex experiences on my blog is something I do just for fun in my spare time, I'm not so sure that I want to expose myself yet to someone who can connect between me and my blog, but meanwhile, if you want I can definitely help you get high quality clients through my blog. Mostly are tourists or businessmen who are visiting Tel aviv for just a few days. Needless to say, I won't charge a dime. This is all just for fun 🙂
Let me know if you are interested
Megan:
Glad it was refreshing! as I mentioned I stumbled upon your blog as I've decided to dabble in some escorting and once I started reading I couldn't stop- so good job great blog. What you offered sounds very interesting even if you wouldn't be recommending from your personal experience I want to do this independently not as part of an agency so you could really help me
Me:
lets do something like that.. give me as many details as you can about you..things like:
-Stats (age, height, weight, eyes, hair, etc..)
-Services- (GFE? PSE? Role plays? BDSM?)
-What you like, what you like less
-Where would you like to meet with your clients
-Ways to contact you
And really anything that you can think of that might be important and interesting for the client to know…and prices of course. Some more pictures will surely help.
I will then upload a report about you to my blog and hopefully it will help you get some clients.
Let me know what you think 🙂
Megan:
I'm 21 but I seriously look about 15 … Height 5ft 0 weight 77 pounds .. Hair long brown straight or curly can be either with blonde lights through it .. Eyes brown … Down for GFE, oral with no condom, cum in mouth ( or anywhere to be honest) .. Have absolutely no experience with BDSM although there is always a first time for everything .. Anal I would possibly consider but for an additional fee and dependent on the guy and size of his cock would have to think about it. Sex only with a condom. Also more than happy to role play.. As I've never done anything like this before I may be a bit shy or timid at first ( maybe I'll have to have a few drinks first lol) but I lge getting eaten out and fucked so I'm sure I'll enjoy it and make sure the guy does too.. I'm really petite so most guys I've been with sexually get a thrill out of throwing me around and I've been told in the past that I give an amazing blow job – tea bag- rim combination ;).. Contactable by email only currently .. Can't send more pictures as my day job would be at jeopardy ; I'm a "censored" ;)…  . I only Speak English and have a heavy London accent. I aim to charge 1200 sh an hour (2000 for 2 hours) and want to go t hotels or peoples places not mine . People visiting rather than living here would be less risky for me being found out so would be quite desirable .
Me:
Great! I will think about how to write my report about you, maybe I will simply copy paste our conversation and let all my visitors see it "as is", are you cool with that?
And I understand your desire to keep your privacy more than anything, so maybe you can find some pictures on the internet that can somewhat give a good indication to what your body looks like? It's not a must but will really help people decide.
Megan:
You don't need to write a whole review but maybe just pass my email and pics on to those that may ask you ?.. I'm not about finding fake pictures so I've managed to take a few real ones that still keep my anonymity … What do you think ??
       THE END.
So what do you guys think? I haven't met her yet so I can't say if she's good or bad. But without a doubt she does sound very interesting to me and of course her pictures are very tempting.
So, if any of you is interested in meeting Megan, and only if you promise to treat her well and of course to tell us about your experience with her afterwards, you can send me a short email by using the contact page and I'll reply and provide you with her email address.
Enjoy:)